by Kyle Pruett, M.D. and Masha Kline Pruett, Ph.D.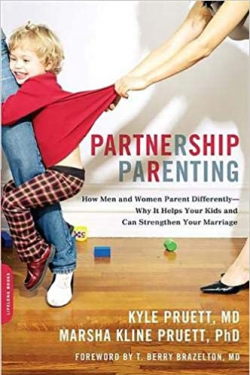 "In this book, Marsha and Kyle have combined clinical research (their own and others') with their uncanny knack for synthesizing and interpreting the science for today's young families." —T. Berry Brazelton, M.D.
Does it sometimes seem like you and your spouse are on two different planets when it comes to raising your kids? Do you feel annoyed that your partner isn't acting the "right way"—or doing his or her fair share?
From juggling child care to dividing up housework, the many stressful decisions that come with having a baby can erode even the strongest marriages. Now, in Partnership Parenting, leading researchers Dr. Kyle Pruett and Dr. Marsha Kline Pruett reveal how men and women naturally parent differently—and what can be gained by both approaches. While mothers tend to protect, offer help, and pull their kids close, fathers tend to push children toward exploration and independence. In fact, not always being on exactly the same page with your spouse—which on the surface may cause conflict—can actually strengthen your whole family. 
Fatherneed: Why Father Care Is as Essential as Mother Care for Your Child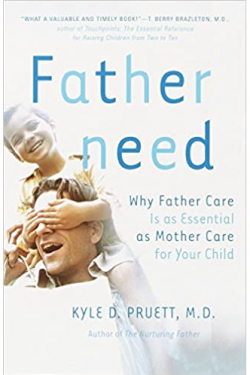 How a father can prepare his life for his child's needs in the most mother-friendly book ever written about men and child development. "Thoughtful, inspiring and eminently practical, this one belongs at the top of the must have list for every father… required reading for mothers and fathers alike." Publishers Weekly (starred review). Also available in Spanish: El Rol Del Padre.
Me, Myself and I: How Children Build Their Sense of Self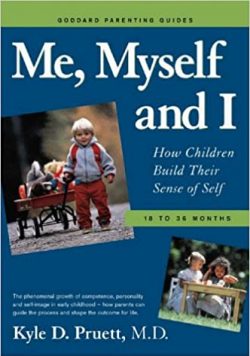 The definitive guide to toddlerhood with clear, practical help for parents. Winner of the Independent Publisher's Book Award, and the Gold Award from the National Association of Parenting Publications. "Superbly written… it takes the parent deep into the heart and mind of their developing child, providing an enriched understanding and practical tools to best guide their child's growth during this crucial – and delicious – stage of life." Judith Viorst, author of Necessary Losses.
"Dr. Pruett has skillfully challenged us to think anew about our corporate responsibilities to the families that trust us with their children's imagination and curiosity." –Dick Richardson, President and CEO of Scholastic, Inc.
IDA 2: Infant-Toddler Developmental Assessment (second edition)
by Sally Provence, M.D… Kyle Pruett, M.D. (co-author)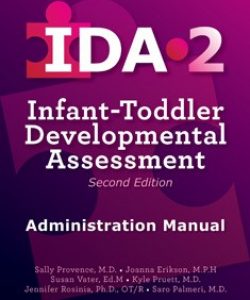 The IDA is a set of processes and procedures that include the Provence Profile, a measure with eight developmental domains.  The IDA achieves greater depth in the essential psycho-social domains compared with other instruments.  It employs naturalistic observation and incorporates parent reports of the child's development. The result is a descriptive summary of the child's developmental competencies that includes a performance age range.
The Nurturing Father: Journey Toward the Complete Man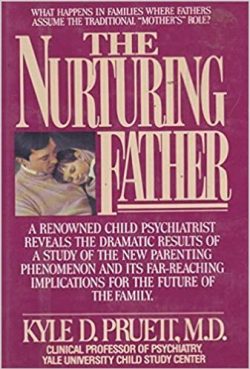 Winner of the American Health Book Award, it is the landmark book about whether fathering is good for children, parents or society. "Visionary…a very good book about how society is changing…Dr. Pruett's news is that children can show fathers how to be nurturers every bit as well as they have been showing mothers all these years… Dr. Pruett is a good writer…I was quickly absorbed." New York Times Book Review. Also available from the author in German, Italian, Swedish and Spanish translations.